Trade Shows
Food & Hotel China — November 2014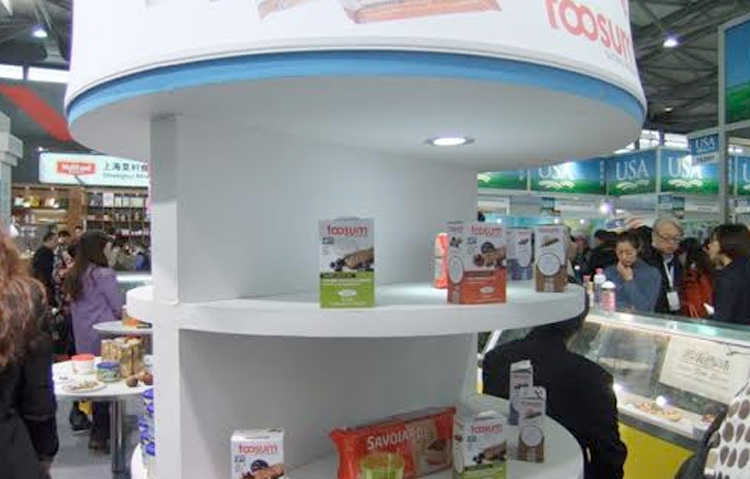 SIAL Paris — October 2014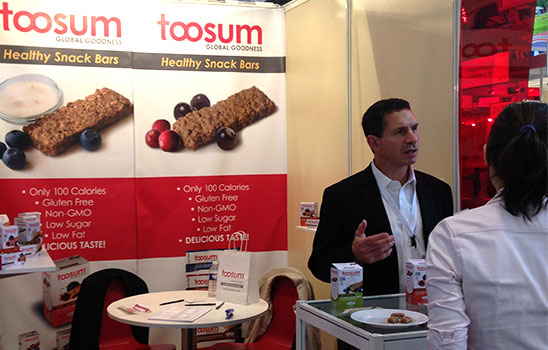 toosum Healthy Foods launched its gluten-free, 100-calorie health bars in Europe today. SIAL Paris (www.sialparis.com) is one of Europe's largest trade exhibitions for the food and beverage industry. toosum plans to expand its existing sales in Europe and become a leading brand in the "free-from" snack food category. Peter Guyer, Founder and CEO, explains the health benefits to a prospective customer.
FoodEx Japan — March 2014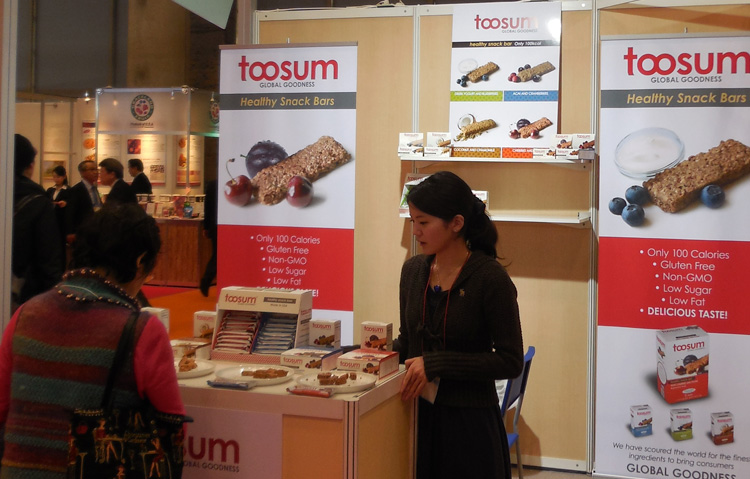 Specialty Coffee Association of Europe (SCAE), France — June 2013
Peter Guyer developed new business for AMI client Big Train, Inc. at the Specialty Coffee Association of Europe (SCAE) trade show in Nice, France.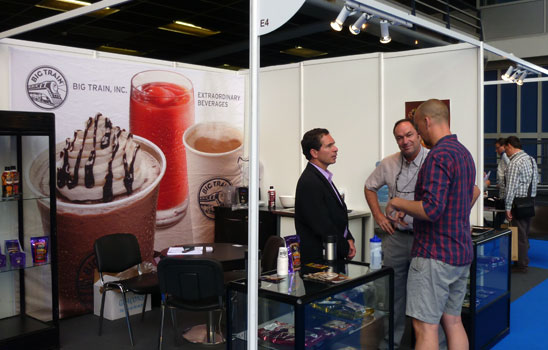 HOFEX, Hong Kong — May 2013
Erin Smith of AMI (center) promoted Oregon Fruit Products Company, an AMI branded client, at the Hotel & Food Exhibition (HOFEX) in Hong Kong.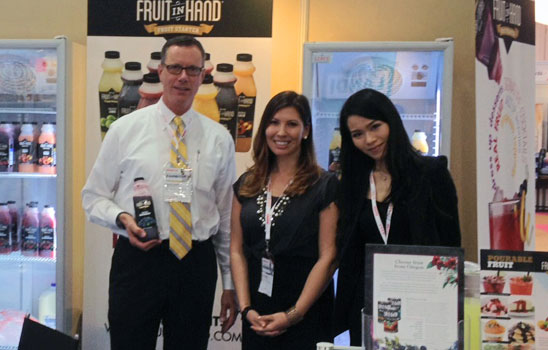 SIAL China, Shanghai – May 2012
AMI exhibited Big Train, Inc. at SIAL China in preparation for its market launch with its new Chinese distributor. As the world's most-populated and fastest-growing market, China is an ideal target for many food and agricultural products. With over 1.34 billion inhabitants, China represents 20.7% of the world's population. Shanghai alone accounts for 14% of the Chinese population and a third of its national GDP.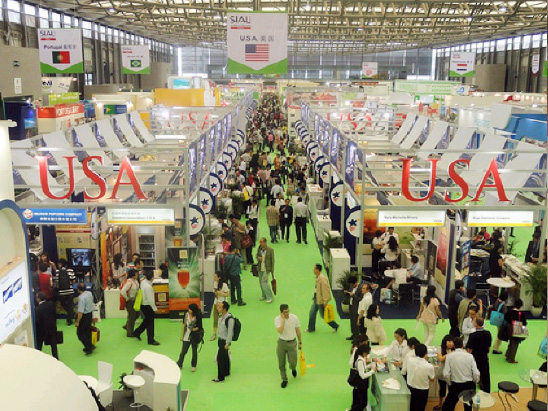 Food & Hotel Asia, Singapore – April 2012
AMI traveled to Singapore to exhibit at Food & Hotel Asia, the continent's largest international food and hospitality trade show. AMI successfully promoted Big Train beverages to potential buyers from across Asia. Because Singapore relies on imports for its food needs, Singapore has developed into a major market for US products.