Trade Shows
Josh Seligman of AMI promotes the Sparkling Ice brand of TALKING RAIN at the Tutto Foods show in Milan, Italy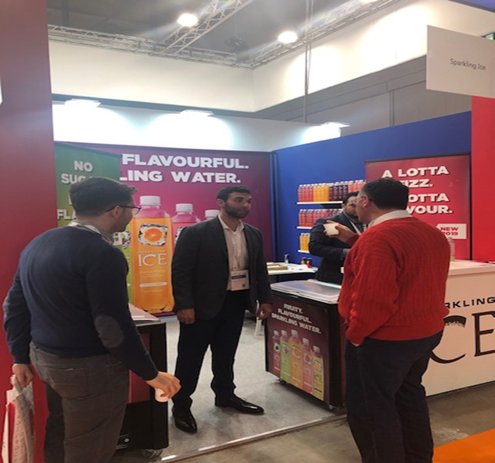 Representing premium tea brand Steven Smith Teamaker at the HCJ Show in Tokyo, Japan
Athena Marketing International represents premium tea brand Steven Smith Teamaker at the HCJ Show in Tokyo, Japan in February 2019. HCJ Japan is a major foodservice tradeshow bringing professionals and businesses from around the globe
At Fastfood & Café Stockholm Mighty Leaf Tea's Premium Hot & Iced Teas Proved Popular
The largest foodservice show in Scandinavia was a great venue to highlight Mighty Leaf Tea's whole leaf brewed teas, both hot and cold. Professionals from Sweden's top foodservice distributors and venues came to experience the premium difference.
AMI Exhibits Mommy's Bliss at The Baby & Kids Expo, Tokyo Japan.
Mommy's Bliss's innovative range of tummy relief aids, Vitamin D, and probiotic products drew plenty of attention in Japan. AMI Director, Alex Lindsay, met with retail buyers from a variety of importers, distributors, and major online and offline retailers at the brand's first trade show in Asia.
Mighty Leaf Tea is a Big Hit at HOST 2017
AMI represented Mighty Leaf Tea at the world-leading coffee and foodservice global trade show in Milan, Italy in October 2017.
AMI Represents Mighty Leaf Tea at ANUGA 2017
Alex Lindsay of AMI represented Mighty Leaf Tea at ANUGA in Cologne, Germany in October 2017. Mighty Leaf Tea met with many of its current European customers and signed up new international distributors.
AMI at the Natural Products Expo West show in Anaheim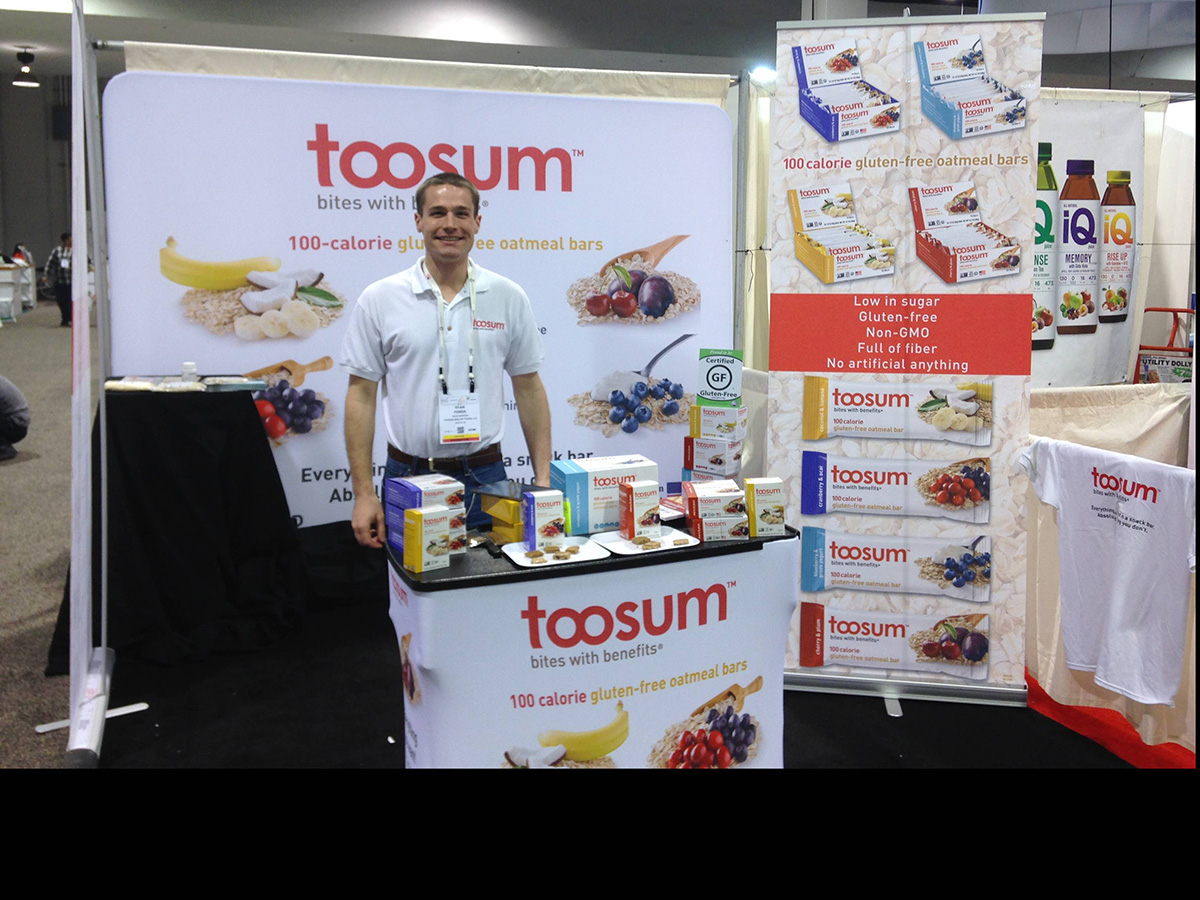 Ryan Fonda of Athena Marketing International helped Toosum Healthy Foods promote their 100-calorie, gluten-free oatmeal bars at the Natural Products Expo West show in Anaheim March 10-12. In addition to Toosum, several other AMI brands exhibited at the show such as Mighty Leaf Tea, Mommy's Bliss, All-Terrain, and Blue Marble Brands.