Did you know that AMI has 16+ years of experience with multiple sales channels:
-Consumer packaged branded products in traditional grocery, mass, specialty, drug, & discount retailers
-Foodservice products to commercial end-users, national chains, coffee shops, health care, business & industry, education & contract catering
-Industrial & bulk ingredients and commodities to manufacturers
-E-Commerce platforms in foreign markets such as Alibaba, T-Mall, Rakuten, Coupang & Amazon Global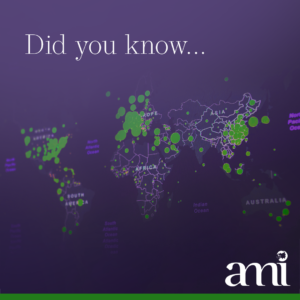 We also have access to over 15,000 distribution partners across 130+ countries, getting your brand one of the best exposure portfolios available to North American F&B companies.
Want to leverage our expertise and partnerships to grow internationally? Contact us to learn more!