One of the most critical components of success in the global markets is keeping your partners accountable. Too often North American brands will consider their international distributors "out of sight, out of mind."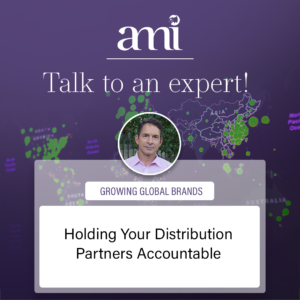 We sometimes treat our foreign partners as if all we are interested in is their large Purchase Orders. You will receive these PO's if you develop a solid partnership based on your values and long-term goals, and follow these best practices of distributor accountability:
-Assess several distributors in advance and choose the one with the "best fit," in terms of your brand (a small, niche distributor if your brand has minimal resources or a large, mass market distributor if you have a significant marketing budget), their experience with similar brands in your category, sales channel alignment with your products, and goals in the market.
-Ensure you send the prospective distributor a contract that not only complies with local regulations but also protects you in the event of termination with the distributor – preferably vetted by a competent international legal counsel.
-Provide sufficient product/marketing training to your newly onboarded distributor and their sales team.
-Stay engaged – visit the market and your distributor to build relationships and demonstrate your commitment to growing their business.
-Hold regular business review meetings – quarterly if possible, annually at a minimum.
-Invite them to your head office, show them your North American distribution, and tailor a marketing plan consistent with both your brand positioning and local foreign market conditions.