For both seasoned exporters and new-to-export companies, CEOs should define their objectives, resource allocation and risks. As brands scale in new foreign markets, all three of these components will play a critical factor in their success.
Objectives can range from generating cash from new customers, to defending against a major competitor, to testing new products on savvy consumers. The most successful exporters define a medium-long term strategy rather than focus on short-term results. For example, a company's objective could be to "become the #1 or #2 brand in Germany in a category we own in our home market and revenue of $20 million."
Once the major goal is determined, then resources need to be assessed and allocated. How long might this goal take to achieve? What marketing activities need to be conducted? What human capital must we deploy to execute across the marketing mix? What price point must we meet? What are the likely input costs over the period, and therefore what are our margins and total investment required?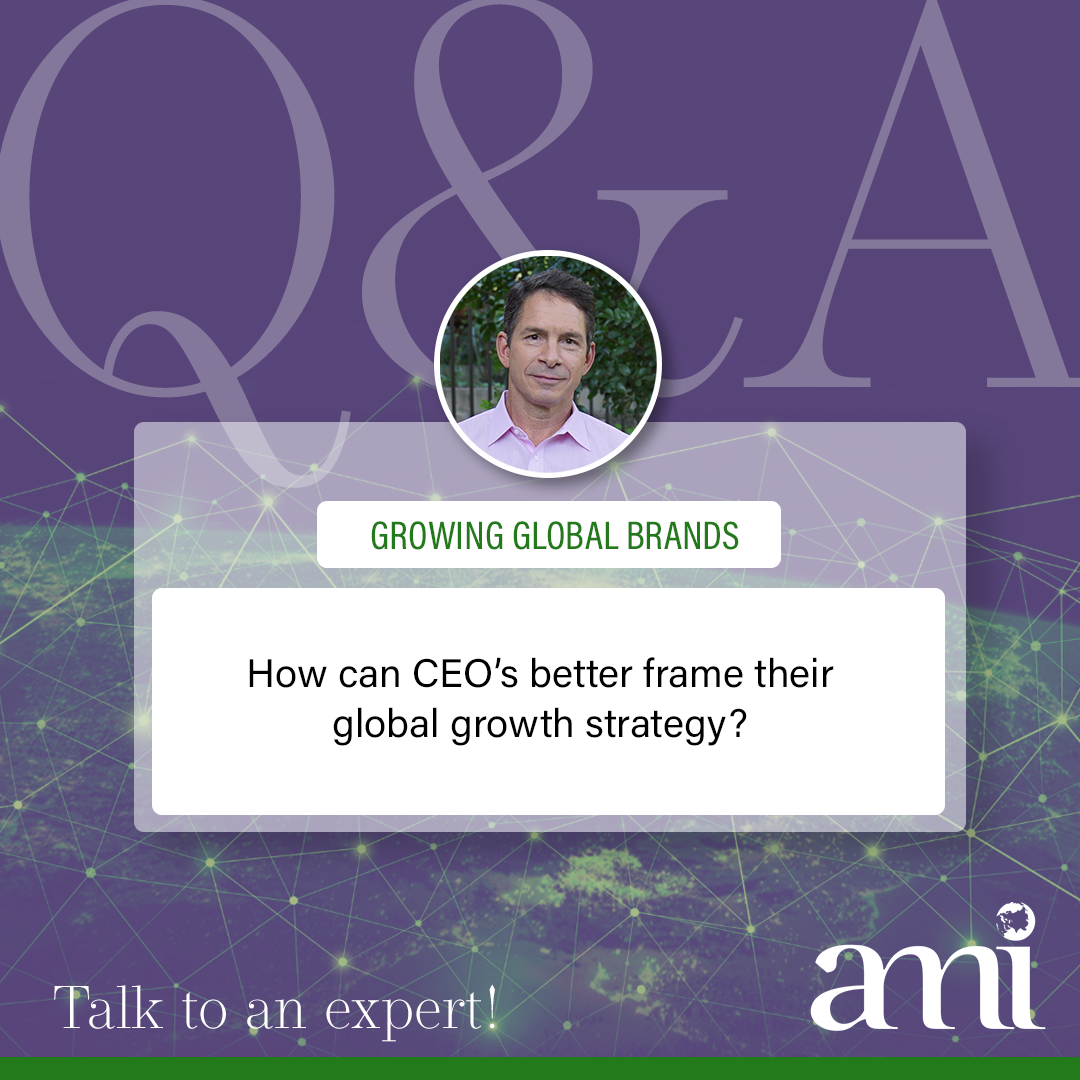 Prior to finalizing a global growth strategy, executives need to understand their risk premium. The WTO, which has 164 member countries, oversees 98% of the world's trade. Therefore, most international shipments are insured against risk. Nonetheless, economic factors and geo-political factors impact countries differently. Supply chain disruptions, new virus pandemics and inflation also pose risks. It is important to assess the potential risks in the country or regions companies are seeking to enter. Risk mitigation will also factor into your resource allocation.
Overall CEOs who take a long-term perspective and prepare adequately enjoy much success and prosperity in the international markets.
A strategic partner makes a big difference in achieving your global growth goals. Let's chat about how AMI can get you there!