We all know that the Covid pandemic has disrupted supply chains worldwide. Stock outs and raw material shortages defined the past two years. Ports have been either inoperable or backed up and unable to load and unload container ships. Retailer shelves have been sparse, erratic and unstable. All this came about during a period of increased demand due to consumers being confined to their homes. As a result, consumers have been frustrated that they are unable to purchase their preferred staple food, beverage and nutrition products.
The food industry has been plagued by crop shortages, labor constraints, soaring energy/transportation costs and high commodity prices in addition to other supply chain issues. Some say the situation will continue to deteriorate. About 31% of grocery products consumers browsed were out of stock in the first week of April, according to Datasembly, a research firm that tracks grocery and retail pricing. That's up from 11% at the end of November 2021.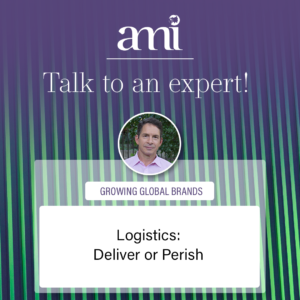 Market share has been won and lost as a result of the manufacturer's ability to ensure consistent supply. Those who have been unable to supply as a result of supply chain disruptions have lost market share. Those who have overcome these same issues have increased their sales and share of market.
AMI has played a key role in increasing our brands' market share due to taking market share from their competitors.
Please contact us if you would like more information on how we can accomplish this for your brands and products.