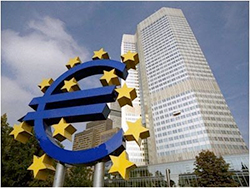 The financial crisis which has affected Europe for several months appears to be deteriorating. U.S. companies which have profited in Europe are facing declining sales and profits, slack consumer demand, and delays on Accounts Receivables. American food and beverage companies are uncertain about their future business prospects in Europe. This article will attempt to provide U.S. exporters with the current facts of the situation, the likely future business landscape, and the best means to overcome this crisis and secure their sales and profits in the region.
The past two years have seen excellent growth in U.S. consumer food products to Europe. U.S. food exporters have seen 10.9% and 13.5% growth in the past two years and nearly doubling since 2000:1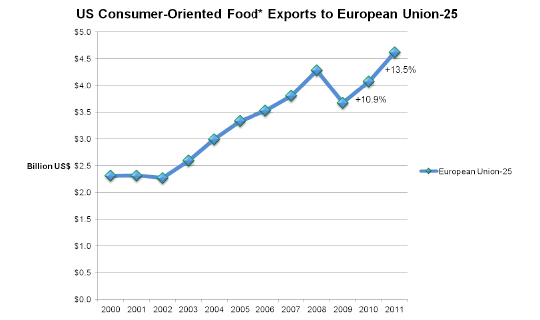 The Current Situation in Europe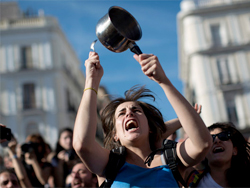 Europe's main currency, the Euro (€), is down 16% in value in the past one year, from US$1.45 to US$1.22. It is at the lowest level in two years. The European Central Bank's recent decision to lower benchmark interest rates to 0.75% may facilitate the downward pressure on the Euro. The Euro's declining value makes imported goods more expensive, which reduces the volume of imports while increasing consumption of good produced in Euros. Foreign currency traders are expecting a "slow, moderate trend lower" in the near term.2
Meanwhile, Portugal, Ireland, Greece and Spain (often referred to in the media as the "PIGS"), have all sought financial bailouts and relief from heavy debt burdens. Spain is the biggest country of the group and will require the largest amount of financing to secure its financial institutions. On July 19th the German Parliament approved a rescue package for Spain in the amount of €100 billion. High unemployment, increasing taxes, reduced government spending, escalating borrowing costs, and a bleak economic outlook are taking a heavy toll on these particular European countries as well as Italy and even the stalwart Holland. All of these issues have recently made Europe an unattractive candidate for U.S. investment in exports and marketing of consumer products.
Europe's Probable Future Business Environment
U.S. exports to the European Union grew only 3.5% in January-April 2012, compared with 15.3% in the same period last year. European demand for U.S. imported products has softened considerably, even in Germany, the largest European economy and 2nd largest importer of U.S. food products.3
Given the Southern European country's high debt load, fragile economy, and high unemployment, consumer demand will not return to pre-crisis levels for 3-5 years. A strengthening U.S. dollar will continue to be a drag on U.S. multi-national profits. As a result, many U.S. exporters may reduce investments in the region.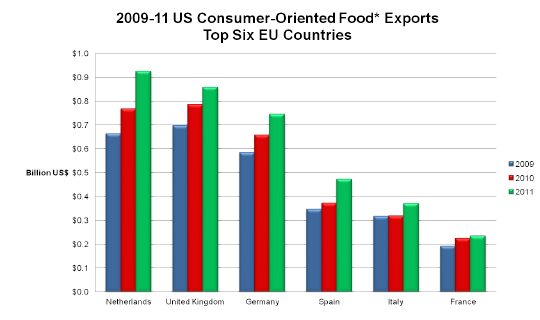 Recommended Strategies for U.S. Exporters
The key to success in Europe and other low-growth foreign markets is to introduce unique, innovative products that are aligned with local price points. That is, if U.S. exporters can deliver truly exceptional food and beverage products at a reasonable price to European consumers, then those consumers will continue purchasing U.S. products. Most food items are not luxuries but rather staples, or at least an "affordable indulgence."Coca-Cola, for example, plans to double sales this decade by increasing distribution in more foreign countries.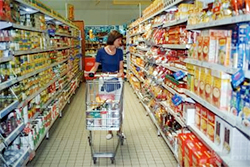 U.S. exporters will be well served to focus on the financially-stable, prosperous Northern European markets which have stronger balance sheets. The Netherlands, Germany, United Kingdom, France and the Scandinavian markets will remain viable export markets for U.S. food products. Many European food companies are going out of business, meaning the strong companies which continue to invest and have a presence on the retail shelf will emerge stronger when the economy recovers. U.S. exporters may now have opportunities to convert a competitive brand to one's one, both at the retail and distributor level. European distributors are seeking strong foreign brands to accelerate their growth as well as their retail customers. In addition, foodservice chains such as Quick-Service-Restaurants (QSRs), family-style restaurants and specialty coffee shops are seeking new ancillary products to drive traffic and stimulate sales of their main products (hamburgers, coffee, etc.). Another means of maintaining top-of-mind presence with European retailers and distributors is attending large international trade shows such as SIAL Paris, which boasts nearly 6,000 exhibitors from over 100 countries (http://www.sialparis.com/).
The 27-country European Union, with a population of 502 million and one of the world's highest per-capita income levels, will continue to be a large and important market for U.S. food exports. U.S. exporters that focus in a cost-efficient manner on selective EU markets will prosper and gain market share. Seasoned exporters realize that "unparalleled prosperity goes hand in hand with unparalleled anxiety."4
Peter M. Guyer
Athena Marketing International (AMI) is a highly specialized export marketing, business development, & consulting firm serving the global food, beverage & consumer products industry.
Tel. +1 (206) 749-9255
---
1 Source: USDA (http://www.fas.usda.gov/GATS/ExpressQuery1.aspx)
2 Wall Street Journal, Camilla Sutton, Scotiabank, Toronto, Canada
3 USDA (http://www.fas.usda.gov)
4 Export Now, Frank Lavin and Peter Cohen, 2011.