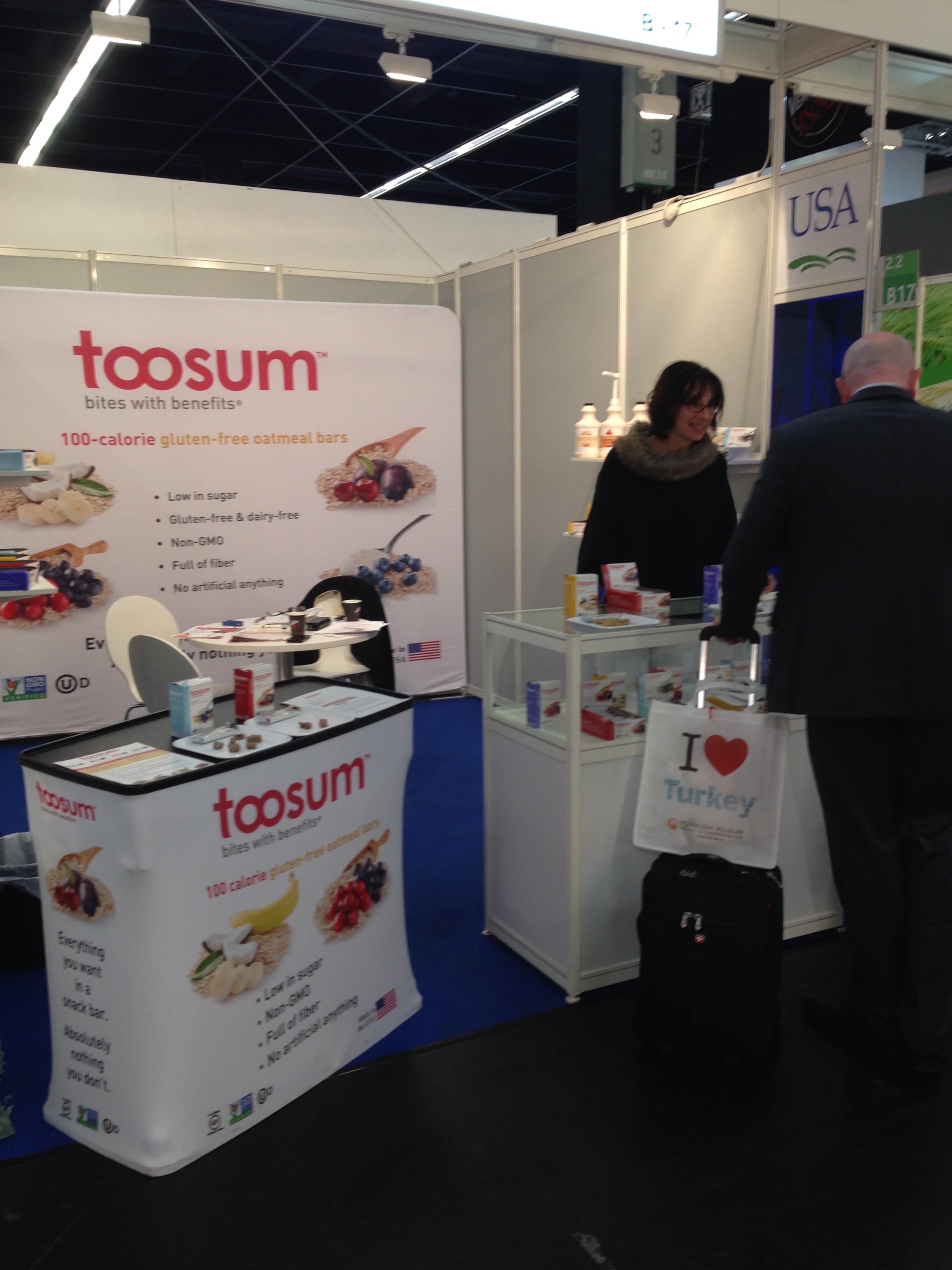 Toosum is exhibiting at the ANUGA trade show in Cologne, Germany. ANUGA is the world's largest food and beverage trade show and is being held from October 10th to October 14th. This event showcases products in the Food & Beverage, Bakery, Beverage & Confectionery industries. Over 7,000 exhibitors from 100 countries bring the largest trading platform of the international Food and Beverage industry to life.
Toosum set out to create a 100-calorie, gluten-free, satisfying snack that tastes great and gives you all the healthy benefits you expect from the good foods you put in your body. Say "hello" to your new favorite snack! Each of Toosum's delicious 100-calorie gluten-free oatmeal  bars is made with nutrient-dense (and certified gluten-free!) rolled oats, chia seeds, and other delicious ingredients straight from nature, all with benefits that go way beyond their good taste.
Toosum develops and markets 100-calorie, Gluten-Free oatmeal bars made in the USA. Our healthy oatmeal bars are also Non-GMO, low sugar, low fat and delicious tasting! Flavors include Blueberry/Greek Yogurt, Cranberry/Acai, Coconut/Banana, and Cherry/Plum.  Our 100-calorie gluten-free oatmeal bars are packed with anti-oxidants and fiber, preventing hunger and promoting weight loss. Visit us at ANUGA in Hall 02.2 Stand # B017!