Team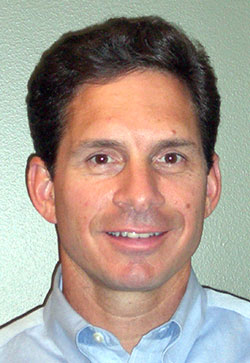 Peter M. Guyer
Founder and President
Peter has over 25 years in the global food and beverage industry. He is the Founder and President of Athena Marketing International (AMI), a export sales and marketing firm servicing the global food, beverage and consumer products industries. Prior to founding AMI, he was an expatriate executive at Nestlé S.A., based in Switzerland. His last position was Vice President, Business Development, with Profit & Loss responsibility for an $80 million beverage manufacturing business. Prior to that he held senior level positions with Nestlé in Europe, Asia and North America with P&L responsibility for businesses exceeding $100 million. Peter's leadership on strategic thinking and processes, brand enhancement and international market development add value to AMI clients.
Peter Guyer is also the Founder & CEO of Toosum Healthy Foods, a gluten-free, low-calorie snack food company based in Seattle, WA. The company sells its products in U.S. retail stores, e-commerce sites, and several international markets.
Peter holds a M.B.A. degree in International Business from the University of Southern California (USC), and a B.A. degree from Pomona College. He is a member of Gerson Lehrman Group Educator's Council, World Trade Center, Pacific Northwest Advisors, and a Guest Lecturer and Mentor of Seattle University's Albers School of Business and columnist for American Exporter Magazine.
Peter has three young adult male children which help keep him young-at-heart and motivated to continue working. He enjoys water and snow skiing, triathlons, pick-up basketball games, travel and learning about new foreign cultures.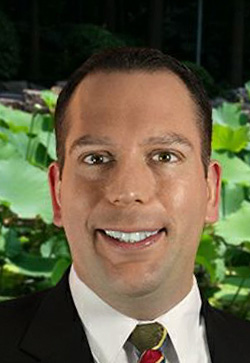 Alex Lindsay
Director – International Sales
Mr. Lindsay has returned to Athena Marketing International(AMI) as Director – International Sales beginning in June 2017. As a Marketing Manager at AMI from 2008 to 2011, Alex helped establish international sales for multiple food, beverage and nutrition brands, and looks forward to bringing a wider range of international experience to AMI in this more senior role.
Prior to his return to AMI, Alex held the position of International Business Development Manager at Holland America Line in Seattle, WA from 2014 to 2017. In this role, he managed sales and business development across Africa, Asia, Latin America, and the Middle East for both the Holland America and Seabourn cruise lines. Exceeding sales goals, Alex added significant growth to key foreign markets including, Brazil, India, Japan, and South Africa.
Prior to Holland America Line, Alex worked as a Key Account Manager at SUPERVALU International in Tacoma, WA from 2011 to 2014, managing sales to a portfolio of accounts that included major grocery retailers, distributors and importers throughout Asia. This position gave him experience working with every level of retail and wholesale decision making, both online and brick and mortar, and provided extensive knowledge of consumer preferences throughout the high-growth Asia region.
Alex holds a M.B.A. degree in International Business and graduated Magna Cum Laude with a B.A. in Marketing, both from Washington State University. As a Fulbright Junior Scholar, Mr. Lindsay studied Mandarin Chinese at National Taiwan University's International Chinese Language Program and participated in a number of national cultural events. He is fluent in Mandarin Chinese and has a working knowledge of Spanish & Portuguese.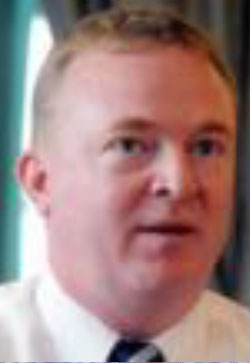 George Synan
Sales Representative Japan
Mr. Synan manages AMI's sales and marketing activities in Japan on behalf of its branded food and beverage clients. Based in Osaka, he is responsible for identifying distribution and branding opportunities for AMI clients, solving import and regulatory problems, and identifying the most suitable distribution and retail partners for AMI clients in Japan.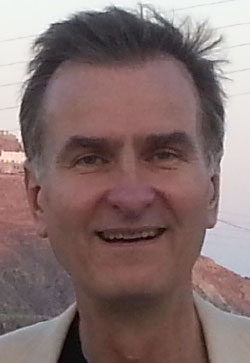 Ted Horton
Sales Representative Europe
Ted Horton works for TradeScope (www.tradescope.eu), which specialise in European sales and marketing for North American companies in the food and beverage sector. They have attended over 250 food and beverage shows in Europe and organised 35 buyer trips to the US. They have strong European buyer contacts in many sectors, including natural and organic, dried fruit and nuts, specialty and premium food, pulses, specialty grains, seafood, and pet food. They maintain a database of European buyers using the CRM system Salesforce. TradeScope has been successful at connecting US producers with European buyers: in 2013 and 2014, they generated export sales valued at $11m and $9m, respectively.
Ted has been in the food and beverage industry for over 25 years. He worked in marketing in the juice concentrate sector for 8 years, followed by marketing work in the seafood and FMCG sectors. He received an MBA from London Business School and BA from Princeton University.
He gets a buzz from many aspects of English village life, including getting up on stage occasionally with his local amateur dramatics group.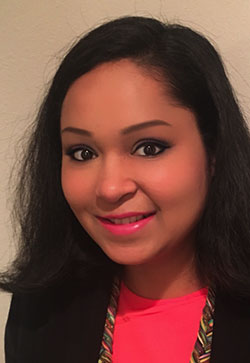 Swati Jain
Marketing Associate
Swati is a marketing enthusiast from Delhi, India. She has a Bachelor's Degree in Economics and Master's Degree in Business Economics from India. After graduating she worked in the market research field (Nielsen & Kantar) for 6 years in India and Dubai, United Arab Emirates. Having worked mostly with large multinationals in fast moving consumer products industries, she has an in-depth understanding of marketing trends throughout the global consumer goods vertical.
She is currently enrolled in the PMBA Program at The Albers School of Business at Seattle University, one of the leading universities in the Pacific Northwest. Swati has been associated with various business and marketing organizations at Seattle University and non-profit charities in the Seattle area. She has volunteered countless hours to give back to her community. She believes for any successful business, it is important to build long lasting relationships. With that perspective, she is striving to foster deeper relationships between AMI and its U.S. branded clients as well as its international importer customers.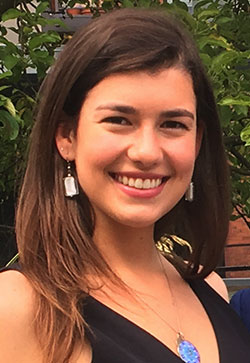 Kimberly Maloney
Sales & Customer Service Associate
Kim is a Sales & Customer Service Associate assisting in client management, international sales, lead generation, order processing and marketing/brand management.
She graduated from Western Washington University with an International Business degree and a minor in Economics. While in school Kim worked in the student housing industry in Bellingham, WA as an Assistant General Manager overseeing all property operations including sales and marketing.
Kim studied International Business in Berlin, Germany for six months, while also taking time to travel through Europe. She studied German and European business markets as well as toured companies, including Deutsche Werkstätten Hellerau in Dresden, Bundesministerium der Finanzen, and The Factory in Berlin.
Kim has a passion for the outdoors and is an avid skier, traveler, hiker and tennis player.