Team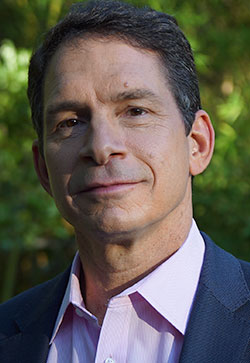 Peter M. Guyer
Founder and President
Peter has over 25 years in the global food and beverage industry. He is the Founder and President of Athena Marketing International (AMI), a export sales and marketing firm servicing the global food, beverage and consumer products industries. Prior to founding AMI, he was an expatriate executive at Nestlé S.A., based in Switzerland. His last position was Vice President, Business Development, with Profit & Loss responsibility for an $80 million beverage manufacturing business. Prior to that he held senior level positions with Nestlé in Europe, Asia and North America with P&L responsibility for businesses exceeding $100 million. Peter's leadership on strategic thinking and processes, brand enhancement and international market development add value to AMI clients.
Peter Guyer is also the Founder & CEO of Toosum Healthy Foods, a gluten-free, low-calorie snack food company based in Seattle, WA. The company sells its products in U.S. retail stores, e-commerce sites, and several international markets.
Peter holds a M.B.A. degree in International Business from the University of Southern California (USC), and a B.A. degree from Pomona College. He is a member of Gerson Lehrman Group Educator's Council, World Trade Center, Pacific Northwest Advisors, and a Guest Lecturer and Mentor of Seattle University's Albers School of Business and columnist for American Exporter Magazine.
Peter has three young adult male children which help keep him young-at-heart and motivated to continue working. He enjoys water and snow skiing, triathlons, pick-up basketball games, travel and learning about new foreign cultures.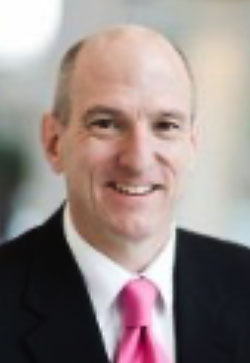 P. Roy Gower
Senior Vice President, Business Development
Peter R. Gower (PRoy) has worked 30 years in the Food and Beverage, Wine and Ingredients industry in Global Business Development & Sales in the regions of Asia/Pacific, South America, Europe, Middle East and Canada. He has consistently grown sales through the effective management and leadership of his sales teams having P&L responsibility of over $50 million in international sales. He has worked with such industry leaders as Bestfoods, Beringer, Welch's, Kalsec, Friesland Campina and Chr. Hansen.
He has grown sales of many Fortune 100 and 500 brands and a variety of value-added ingredients through hundreds of distributors, brokers and direct to major retailer accounts and has launched countless new brands overseas. In addition, he has worked in international licensing and has established several production facilities via joint ventures in South America and Asia.
He has his MBA and MIM degrees in International Trade & Marketing from the Thunderbird School of Global Management and a B.A. degree in Liberal Arts and Spanish from Lebanon Valley College and the Universidad Complutense in Madrid, Spain. He is fluent in Spanish and has an understanding of French and Portuguese. He previously lived in Spain and Chile.
PRoy has three boys in their early 20's and enjoys oil painting and running marathons (43 to date). He was born in Hollywood, CA and is a huge Penn State football fan.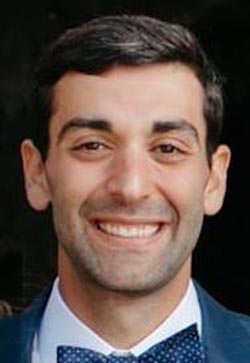 Josh Seligman
Senior International Sales Manager
Josh Seligman joins AMI from Starbucks Coffee Company in Seattle, where he spent the past six years working in roles across channel sales, supply chain, and marketing. He most recently worked on the International Loyalty team, partnering with international stakeholders from over 25 different countries to produce and implement unique gifts and cards into their respective markets. While working in supply chain at Starbucks, Josh managed close relationships with co-packers and shippers to ensure successful inventory management of products. Josh has always made it his top priority to build trust with vendors and create excellent customer experiences.
Prior to Starbucks, Josh worked in the healthy food and juice retail space, helping with the launch of Snap Kitchen in Houston, TX and then leading up the launch of Evolution Fresh's first store in Seattle. He was responsible for building out the brand image and touring investors and executives.
Josh holds a BS degree in Nutrition and Dietetics from the University of Arizona, which gives him a keen understanding of food ingredients. This unique knowledge allows Josh to relate to customer products and develop appropriate strategic plans for various market fits.
Josh and his wife enjoy traveling and outdoor adventures. He originates from Birmingham, Alabama and is big Crimson Tide football fan. Josh is passionate about food and enjoys crafting elaborate meals at home for his family or trying out the latest restaurants in town!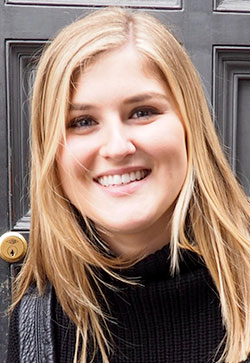 Rachele Neal
Sales Account Executive
Rachele graduated from the University of Washington with a degree in Communication, a Certificate of Sales from the Foster School of Business, and a Minor in Italian. She is currently enrolled in the first cohort of a UW Certificate Program called Women's Entrepreneurial Leadership. Rachele studied abroad twice in Italy during her undergrad where she was able to explore her passions for Italian food, culture and language. She also worked briefly for an Italian organization operating under the Italian Ministry of Foreign Affairs. In her free time, Rachele likes to bake, explore new restaurants and cafes in Seattle, and volunteer at The Pantry in Ballard.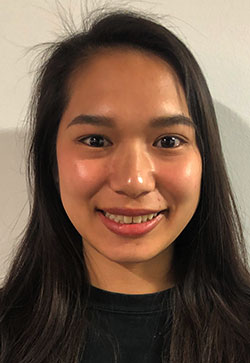 Risa Yamaguchi
Market Development Representative
Risa joins AMI from Japan. She has a degree in International Business from a university in Japan. After graduation, she worked at Columbia Sports Wear as a Sales Assistant Manager. She assisted employees with improving their sales skills and was responsible for customer service inquiries. Through her work experience, Risa has discovered that she is interested in all things marketing, branding, and product development. Risa continued her education at Seattle Central College where she earned a Certificate in Global Business. Risa feels like her education in Seattle and Japan have set her up for success at AMI. She is passionate about sports, tasting new food, and traveling.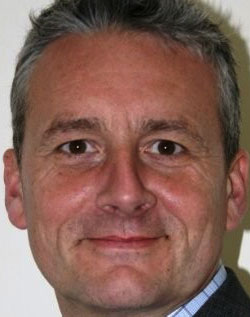 Simon Waring
European Sales Representative
Simon founded Green Seed UK in 2009 and has 25 years food industry and marketing experience. Before establishing Green Seed he was International Managing Director of Food from Britain during which time he set up an international network of consultancy offices and supported over 100 companies of all sizes in strategy and business development in the UK, Europe and Asia. Simon heads the UK team and enjoys building winning strategies for clients and using his extensive contact network to create opportunities to sell Food & Beverage products worldwide. Green Seed Group has 10 offices in Europe and sales representatives in 20 European countries.